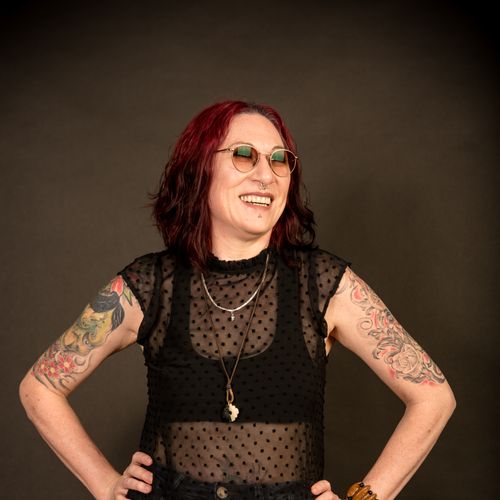 Veronica McNamee




(vocals) 

 
Actor, songwriter and dynamic singer, this Bolivian/Canadian artist has experimented with various musical genres, finally settling down in rock and blues. Originally set to follow the path of actor, this late bloomer discovers her singing voice while performing with a community theatre troupe in Huntsville, Ontario, in 2005. Veronica moves back to Bolivia in 2007, where she finds her way into the Bolivian jazz community, who take her under their wing. For the next two years, Veronica learns and performs with a superstar jazz band which included Jorge Villanueva, Daniel Zegada, Freddy Mendizabal, and Edwin Mendoza, with whom she records the album "Proyecto El Talisman".Returning to Canada in 2009, Veronica begins expanding her vocal skills and finding her true musical passion. She pairs up with exceptional vocal coach Pattie Kelly and makes her rounds in the jazz and blues communities. She meets Steve Pass, guitarist and founder of original heavy rock band Second Pass, in 2013 and joins the band as lead vocals. With Second Pass, Veronica (aka Phere Midhe) co-writes and records four EPs and performs in various renowned venues and festivals in the GTA and the U.S. But with a strong desire to go back to blues, Veronica spearheads a blues/rock project which becomes The Muddy York Blues Machine, and with her are four of the most versatile, dynamic, and all around extraordinary musicians of the GTA.   
More from Veronica:
https://www.youtube.com/channel/UCs3AkK8QYUUJtXHhvY6ynBA
https://www.secondpassband.com/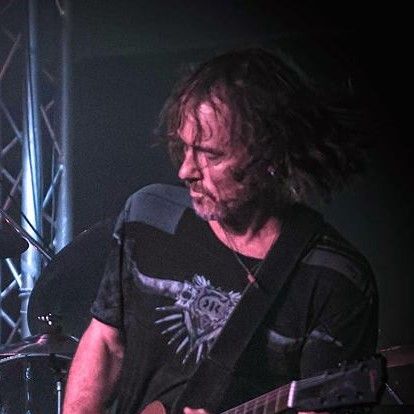 Kirk Reed
(guitar/backup vocals) 
Kirk Reed is a guitarist, singer, composer, teacher, and veteran of the Toronto music scene. He teaches at several music academies including DeGazon and T-Rox where he assists in the band factory program. Being a full-time musician, Kirk enjoys performing regularly throughout Ontario and is the front man and founding member of the original rock band The Reed Effect who has had success on Canadian mainstream and college radio. Kirk's roots are in the blues and classic blues rock. He is excited to be alongside other like-minded musicians in The Muddy York Blues Machine and is anxious to explore the potential of this stellar new project. 

More from Kirk: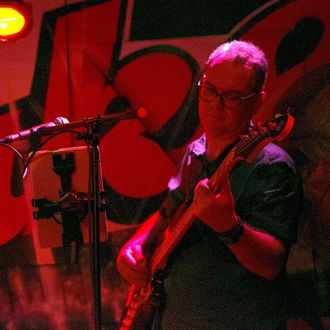 Kevin Ellis
(bass/backup vocals)
Influenced by bass greats from all genres and studies at Royal Conservatory at UofT and OCADU. While supporting music creator clients like Lighthouse and Big Faith, Kevin also had loads of fun in the CMT's The Wilkinsons and Three Chords From The Truth. As bass keeper in projects across many styles, The Muddy York Blues Machine brings its great mix of talents making exciting and frensh sounds in the "new blues" space!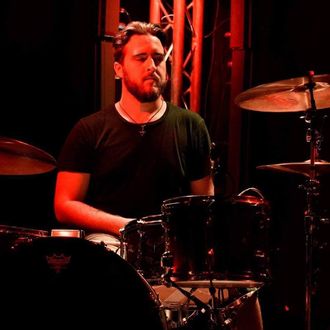 Kevin Costa
(drums)  
Kevin Costa is a drummer from the Greater Toronto Area with over a decade of experience. Beginning as a student at the age of 9, Kevin went on to play in school bands as well as the Mississauga Symphony Orchestra before joining his first local rock band. By the age of 20, Kevin embarked on a 6 week tour with the Kitchener based stoner metal band Sierra. Upon his return, he joined Toronto hard rockers Second Pass, with whom he's released 2 records and performed at renowned venues such as Lee's Palace, Velvet Underground, The Danforth Music Hall, Cherry Cola's and festivals such as Rockstars Mayhem (2015), Northern Invasion (2016), and Rocklahoma (2016). Along with his new venture with the Muddy York Blues Machine, Kevin is also the drummer for The Reed Effect and The Jailbirds.
More from Kevin:
http://www.secondpassband.com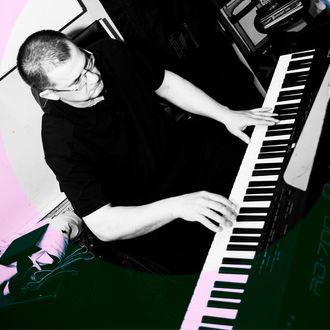 Douglas Nowlan
(Keys)
RCM training provided Doug with a foundation that felt somewhat useless at the time but has paid off immensely in his journey as a keyboard player which started at 6 years old in kindergarten piano classes. From blues to rock to prog to pop to funk to jazz, Doug can blend and switch between genres and sounds in interesting and captivating ways. Influences are way too many to list but they include Oscar Peterson (of course), Rick Wakeman, Keith Emerson, Stevie Wonder, Tony Banks, Oliver Jones, Jan Hammer, Joe Sealy, Joe Vanelli, Jane Vasey and a few bass players such as Jaco Pastorius, Chris Squire and Victor Wooten. 
Doug joined MYBM in April 2019 after a few months of careful consideration, practice and learning. He is also the current keyboard player for Big Night Out and Gone Fission who are Toronto based cover and progressive rock bands respectively. In addition to these bands he has also played in numerous one-off band projects in support of charities in the GTA. 
"The trick to being a successful keyboard player is knowing when to be a rhythm player, when to provide the carpet for a soloist, when to be a lead player and when to be the sound effects guy. In other words, know how to make others sound good." 
In addition to music performance Doug is a technology and Project Manager expert working with CMRRA, a music licencing agency that represents the vast majority of music publishers and copyright owners doing business in Canada.